Redefine your business casual wear with our Million Dollar Collar©
Million Dollar Collar was created for one reason only: To keep your collar looking sharp when you're not wearing a tie – so you can walk into any meeting, any event, any situation with confidence.
What is Million Dollar Collar?
Million Dollar Collar® is a placket stay – not a collar stay or temporary solution.
The patented design is permanently sewn in to the placket of your shirt to support the collar – for a clean and symmetrical appearance with every wear. Once sewn in, you never have to worry about it again for the life of your shirt. Say goodbye to the dreaded "sloppy collar" forever with this quick and easy installation.
The Million Dollar collar placket insert has been rigorously tested and is safe to wash, iron, tumble dry and dry clean. Better still, it lasts the entire life of your shirt.
Master Dry Cleaners is proud to be the exclusive certified Million Dollar Collar installer in Melbourne.
Master Drycleaning tip: Visit any store location to learn more about our certified Million Dollar Collar installation services.
How does it work?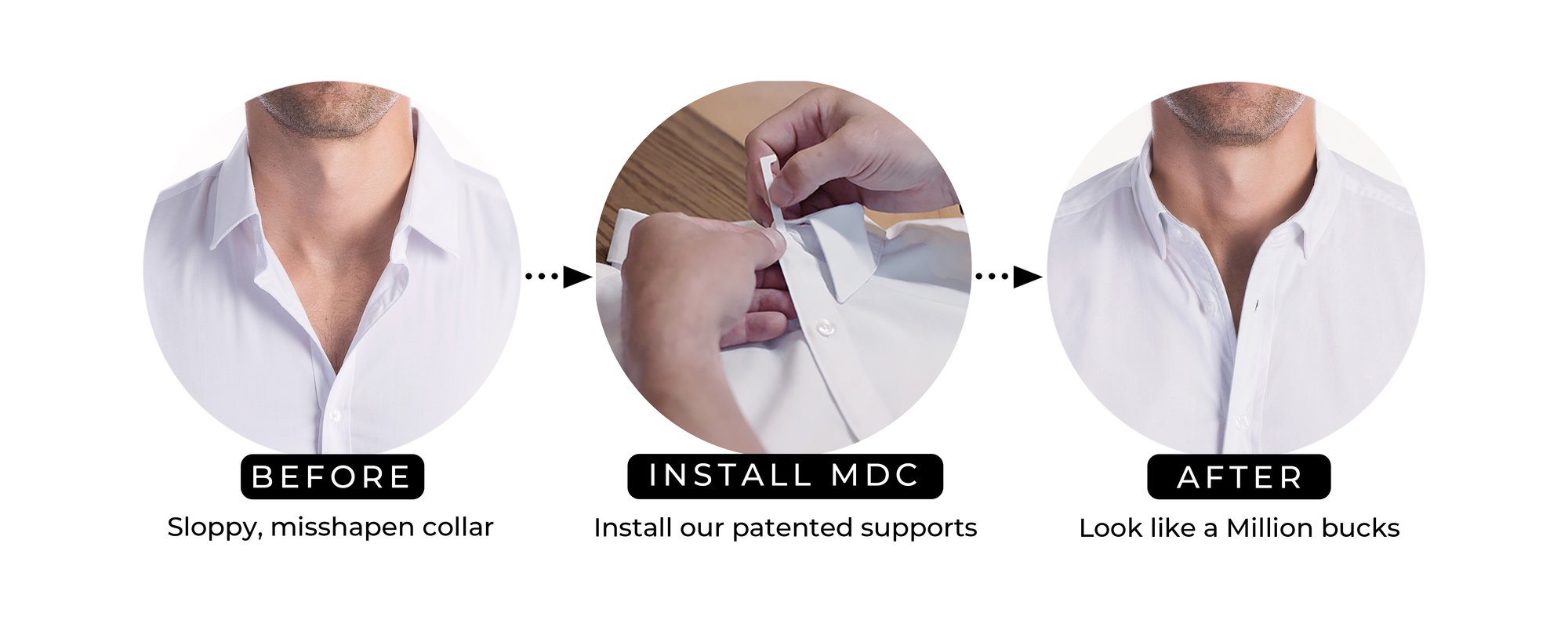 How much does it cost?
Have a Question?
"*" indicates required fields
How we work
Our systems that set us apart from the competition and ensure that convenience shines through in all of our services to our customers. See some of our industry leading initiatives below.